ME FIRST. 2017 Ducati scrambler cafe.
I love vintage motorcycles. They make my heart race almost as much as seeing my wife. They are fun to talk about, fun to build, fun to imagine. That said, there are times where the novelty of roadside breakdowns, temperamental behavior, fragile finishes, and lack of any creature comforts whatsoever wear on me. So I set out to find a modern motorcycle to start and ride.
My requirements for a new bike were steep. I didnt want a rocket ship sport bike, for I have no self control whatsoever, and I would quickly find myself running out of talent at high speed. I wanted vintage styling, without being corny and silly looking. I wanted lightweight handling, something I can easily load and unload from my truck or trailers. I wanted something that didn't look like everyone else's bike. And I didn't want to spend a fortune on this new machine that would be ridden occasionally. This produced a fairly narrow list of bikes.
The first bike I considered was a custom build from Hugo and the gang over at Untitled Motorcycles who take the rather homely Ducati Scrambler and convert it into a limited edition piece of art (worthy of Jay Leno's Garage). This would satisfy all my desires except one, the price. Hugo is an artist, engineer and a craftsman. Owning one of his machines sets you back about 3x the price of a new scrambler. Is it worth it? Yes, every single penny. Is it within MY measly budget, sadly not at this time.
One I considered was the 2016 Triumph Thruxton 1200R. Triumph have redesigned this sporty beast into something pretty clean and cool. I still hate their rear fender and the overall stance of the bike when sitting, but you can't argue with the metal finishes and components they put on those machines. I was almost ready to pull the trigger, and then along comes Sally.
When Ducati released images of this updated Scrambler format, I fell in love. It had supermodel looks, an air of exclusivity, and the exact performance I was looking for. This isn't a machine that will win any landspeed records, but with 75HP along with its light weight, there's more than enough power for my style of riding. I ordered mine on the day of the press story, and patiently waited almost 6 months for it to arrive.
Mine was the first Scrambler Cafe in the state of Nevada, and one of the first production versions in the United States. Photos dont really do it justice. It is a beautiful motorcycle. Now that it's here, I have started hacking away at it. The simple act of removing the safety decals, reflectors and other factory abominations have cleaned it up a ton.
I will be sharing customizations and ride stories here and over at Astroscrambler as I have time. At the time of writing, I have put about 500 miles on the bike and so far I love it.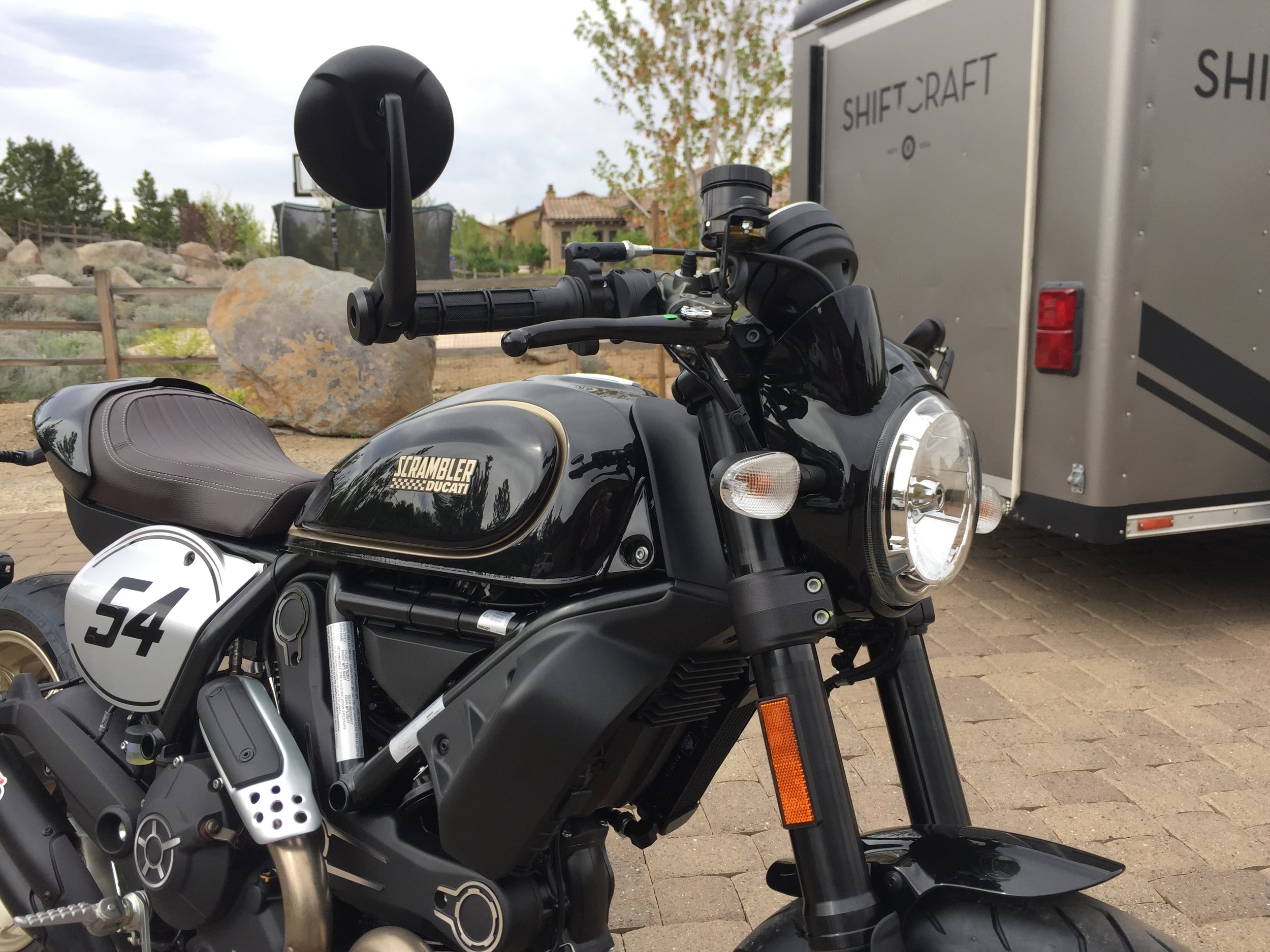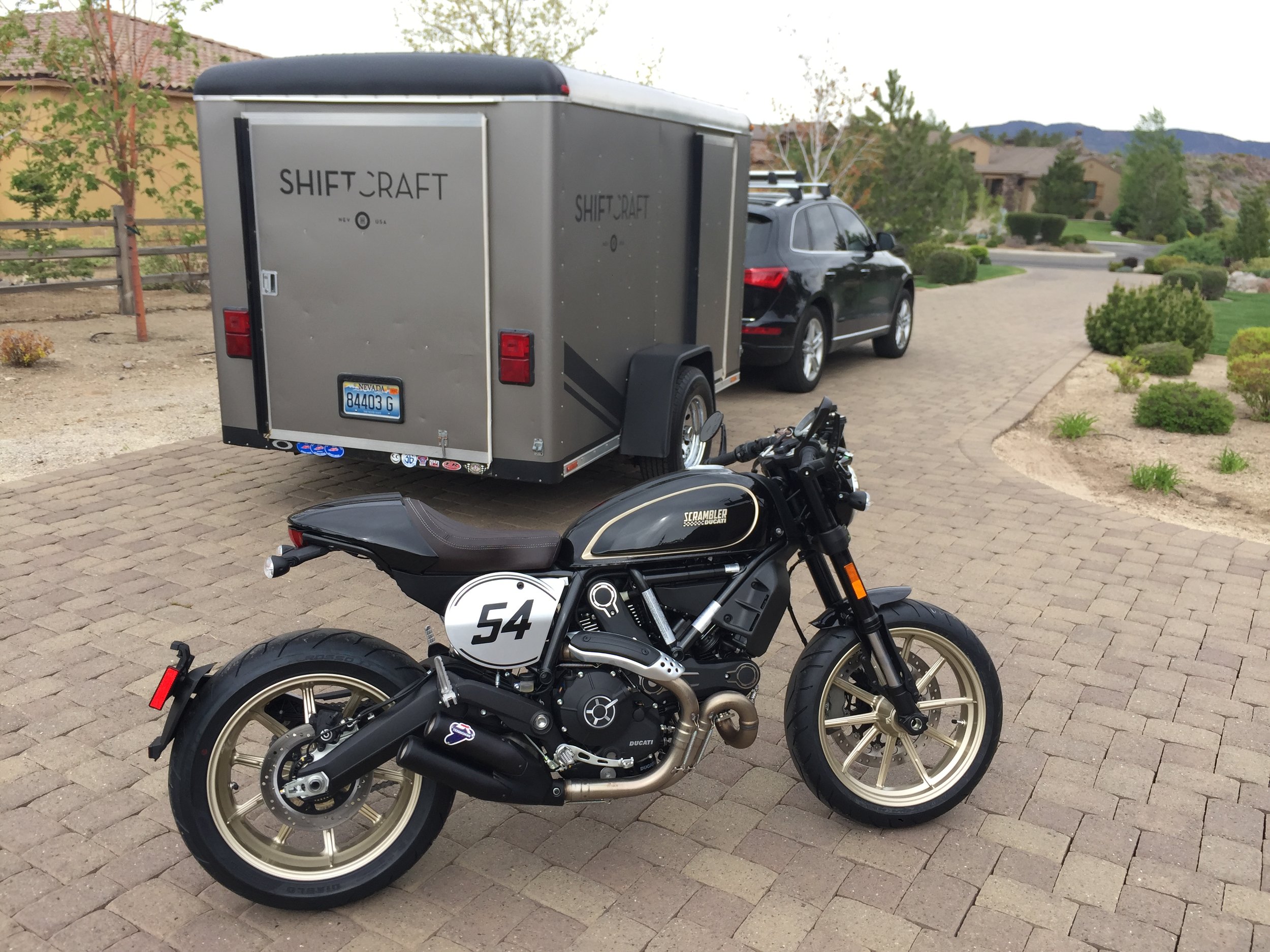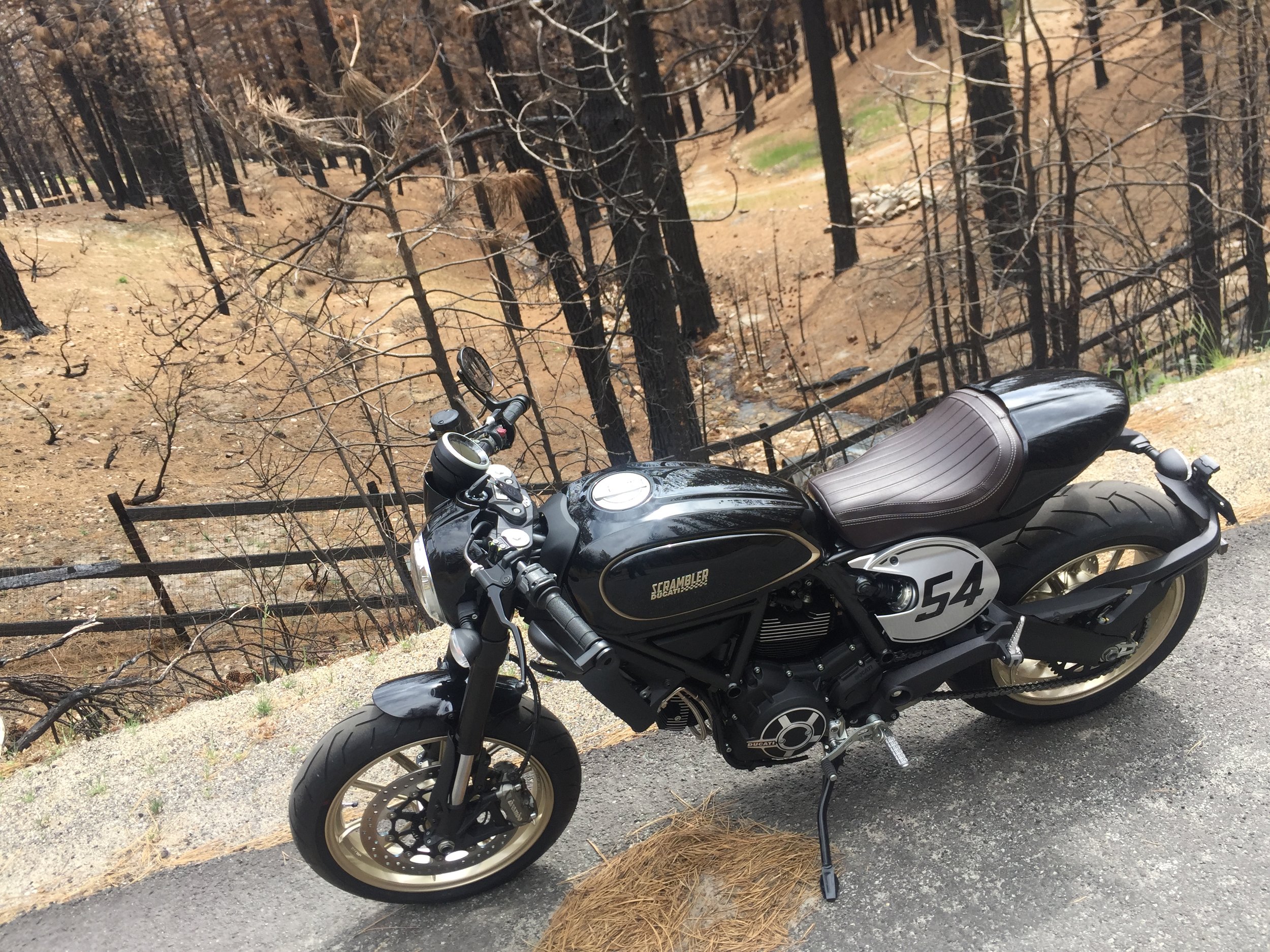 KEYWORDS: ducati, ducati scrambler, scrambler, scrambler cafe, cafe racer, astroscrambler